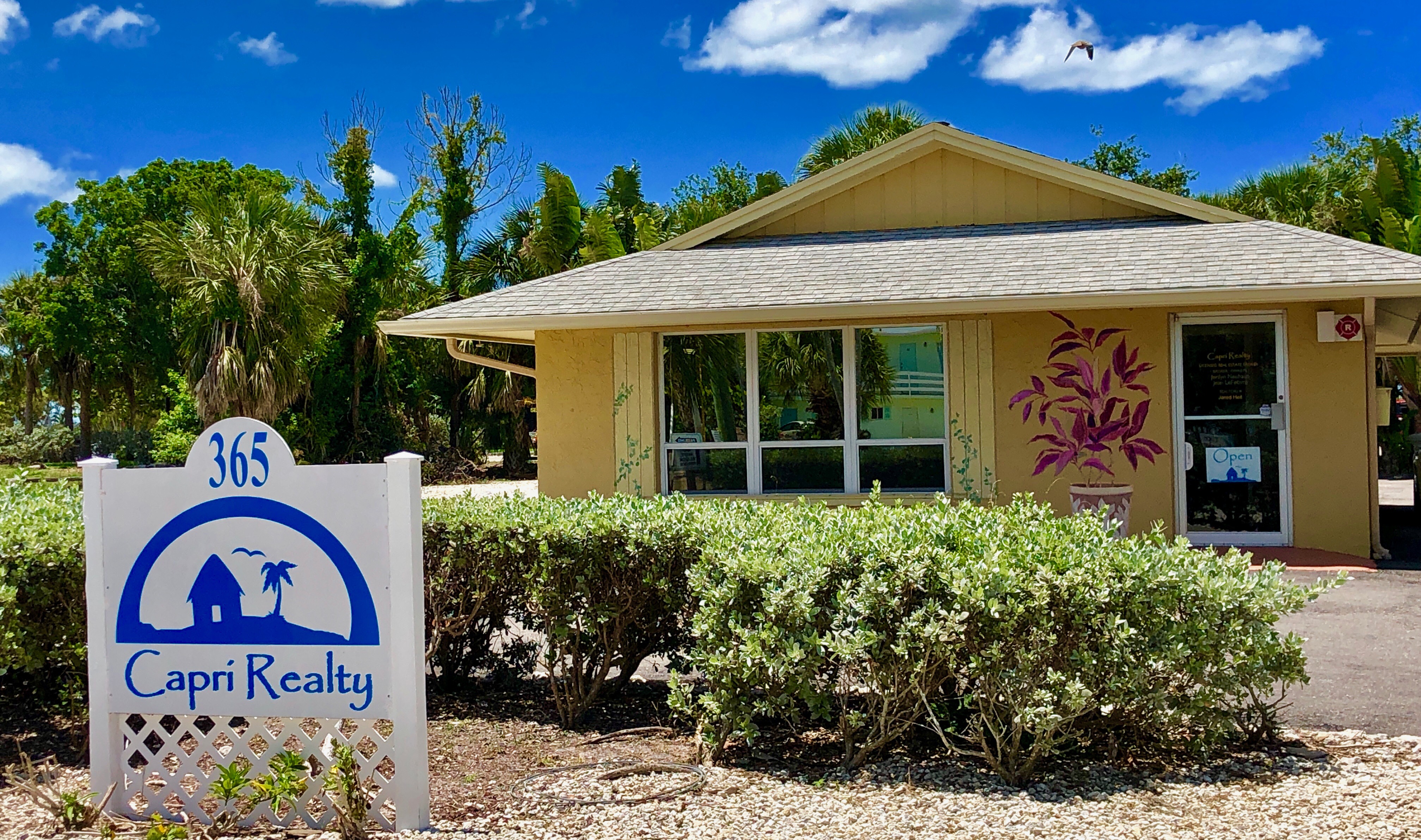 Capri Realty
Capri Realty began serving the Isles of Capri as Christopher Realty, Inc. in 1979. In 2014 we started doing business as Capri Realty which better reflects our passion and expertise for Isles of Capri real estate. Our long standing tradition as Capri's dominant real estate office carries on – even today our focus remains the Isles of Capri. Capri is who we are, where we are, and what we do! Specializing in Capri Real Estate gives us an intense knowledge of the market and our little slice of paradise.

Jeri Neuhaus took over ownership of Christopher Realty in 2003 and has been an active member of the community since 1995. Our commitment of serving Capri runs deeper than just real estate. Our office offers the residents of Capri free fax services, email, photocopying, and notary services. We also offer rental and property management, home watch services, and maintain a vendor referral network for our residents.

We are actively involved in the community and participate in the Island "clean up" day, the annual yard sale, the holiday boat parade, the golf cart parade, the Community Center, and numerous other local endeavors.

We don't just work on Capri, it's our home – let us help you make it yours.
Office Hours (may vary by season)
Monday - Friday: 9am - 4:30pm
Saturday: 11am-1pm (on call as well!)
Sunday: On Call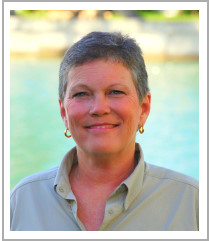 Jeri Neuhaus
Jeri is a Native Floridian who was born in Gainesville, but eventually moved to both Georgia and Texas before finding her way back to The Sunshine State. Like many, when Jeri found Isles of Capri in 1995, it was love at first sight. She initially came to Capri to look for an annual rental (with Christopher Realty of course) and instead found a home to buy that she couldn't resist. Jeri immediately called her husband in Texas, sent him a postcard of the house and had it under contract within two days after her arrival.

After more than a dozen years in the hospital administration and information technology fields, Jeri changed paths and became the Office & Rental Manager for Christopher Realty, Inc in 2001. It didn't take her long to realize she had found her calling in real estate. Only two years later in January, 2003 she received her Florida Broker's license and purchased Christopher Realty. And in 2014, she started doing business as Capri Realty. Jeri takes pride in the fact that this office has been loyally serving the Isles of Capri since 1979. Her passion continues to be serving the current and future residents of Capri and helping people realize their dream of "island living." Let her share her detailed knowledge of real-estate and the Isles of Capri on your next residential real estate transaction.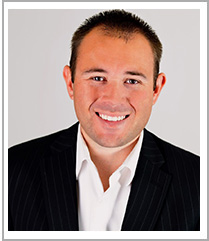 Jared Heil
Jared Heil is a sales partner with Capri Realty. Jared works with buyers and sellers on Isles Of Capri and throughout Naples and Marco Island. Jared has over a decade of real estate marketing experience.
A Capri resident, Jared takes pride in our island community. He considers it a blessing to live in such a beautiful place and help others discover true paradise.

Jared is also a meteorologist and spent ten years broadcasting the weather in Kentucky and Indiana. You'll have to forgive him when he goes on and on about how the weather here is perfect, and even that he loves those evening summer thunderstorms.
Jared's science background gives us an edge at Capri Realty. We explain in great detail to our clients how to safely live on the water, particularly when tropical storms and hurricanes threaten.

He looks forward to helping folks with all of their paradise real estate needs!
Jeri & Jared work together on most transactions - giving you exceptional service that will exceed what you get with most real estate offices.