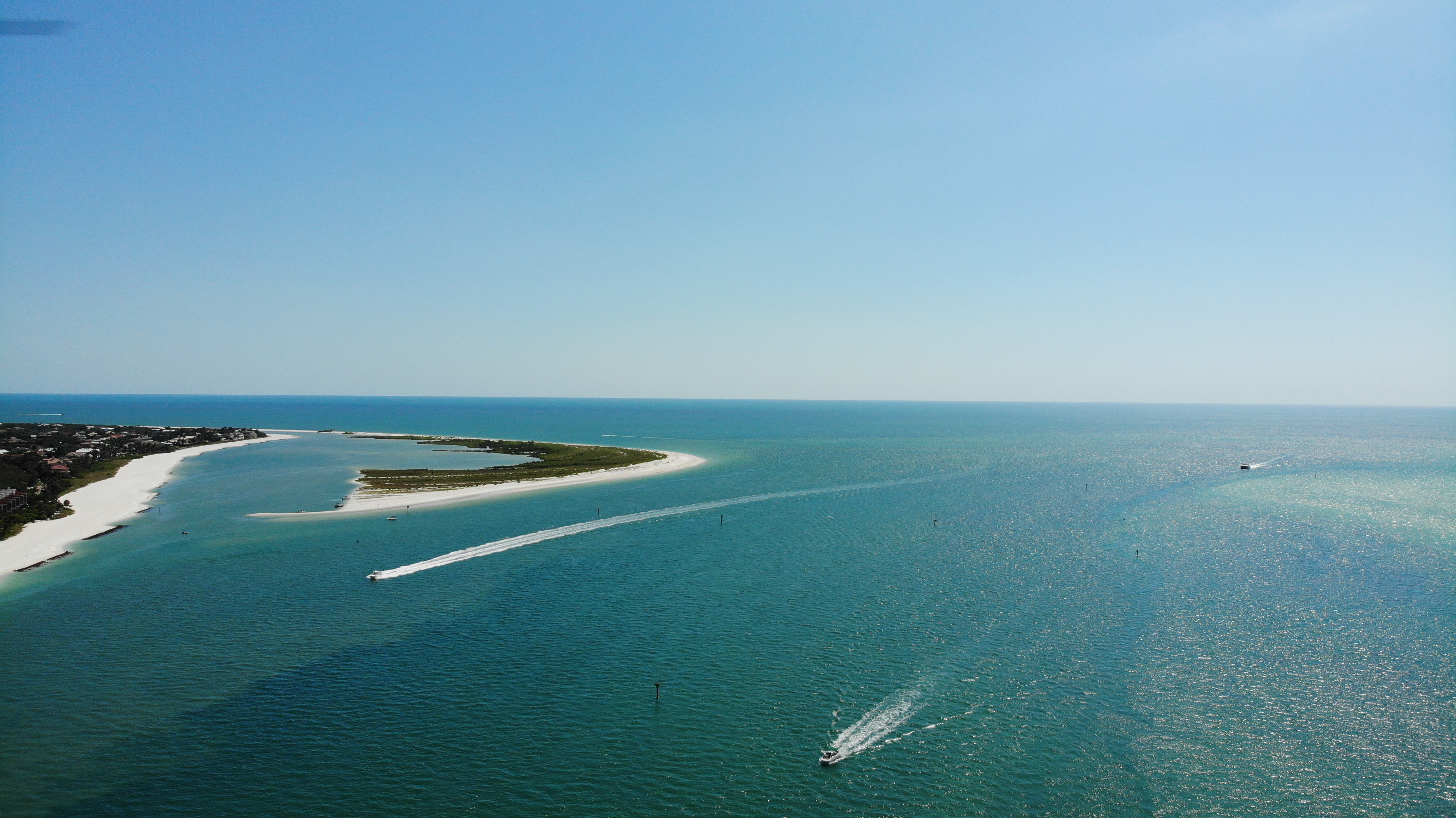 The 10,000 Islands area of Southwest Florida forms a natural nursery and sanctuary for much of the Gulf Coast ecology. This page has information on the area's natural hatcheries and feeding grounds.

Estuaries - from a word meaning 'boiling', estuaries are the place where rivers meet the sea - dynamic systems where waters are variably saltier and fresher. They constitute some of the most productive habitats in nature. Estuarine communities include seagrass, oyster bars, salt marshes, mud & sand bottom, and algal growths. More than 70 percent of Florida's recreationally and commercially important fish spend some portion of their lives in these sheltered and fertile waters.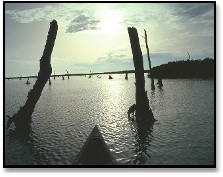 Seagrass Communities start in the intertidal zone and, depending on water clarity, may grow profusely to a depth of 20 feet. They are food factories, swimming with pinfish and pigfish, which are excellent food for gamefish. Bizarre puffers, sea robins, spotted seatrout, and cowfish dodge about in the sheltering blades of turtle grass. Catfish work the lower layer of the water column, along with juvenile sea bass and lizardfish. Grouper and snapper even use the seagrass as their nurseries.

Oyster bars teem with life, much of it attractive to gamefish. When seatrout are driven off the grass flats by wintery blasts, they are often found in the cuts between bars. Black drum prowl the bars looking for limpets, their favorite food. Mullet, redfish, and gag grouper are nurtured in the estuaties as juveniles, but go offshore as adult spawners. Juvenile mullet travel through these sheltered shallows, saltmarshes, and muddy tidal creeks. Mullet are a major source of food for seatrout, redfish, tarpon, catfish, and black drum, as well as shore birds. With a fingerling mullet on your line as bait, you can catch anything bigger than it is.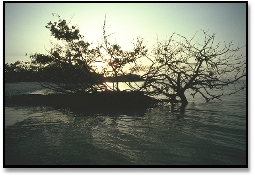 Mangroves - Mangroves are one of Florida's true natives. Three types of mangroves are found in Florida - red, black, and white mangroves. They cover South Florida with a verdant and life-giving shield that nurtures marine organisms of all kinds, provides nesting sites for shore birds, and shelters juvenile fish. Red mangroves are the ones that you often see, resembling big green millipedes that walk on the water, their prop roots desperately grasping the bottom. Black mangroves usually occupy slightly higher elevations upland from the red mangroves, and white mangroves occupy the highest elevations further upland of the reds and blacks. Many gamefish find food in this habitat, including snook, jack, snappers, sheepshead, grouper, small jewfish, redfish, and barracuda. Tarpon prowl the channels just outside of the mangroves, and juvenile tripletail can be seen lying on their sides, floating alongside and resembling mangrove leaves. Anglers in shallow draft boats drift along the mangrove shorelines, tossing surface plugs and flies as near the roots as their skill permits. Snook, redfish, and small tarpon come boiling up from the concealment and strike in a frenzy of spray that makes for great sport.